There is a need for human corpses to exhibit the actual working of the human body to students of medical universities. CPR manikins are used for providing effective training to give a more realistic practice in the Cardiopulmonary resuscitation.
IBS Medical Equipments Sdn Bhd is the appointed distributor for Brayden Training Manikin in Malaysia. Here are some of the facilities we offer our clients:

come with advance features to assist on certification.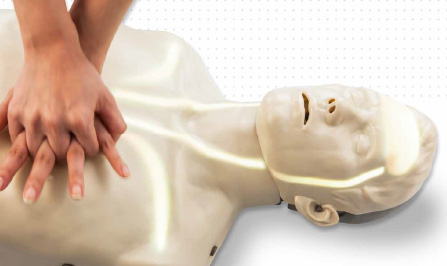 Chest compression indicating lights
The lights illuminate to represent the volume of blood circulated by the chest compressions. The volume depends on the depth of compressions. The lights would illuminate at full capacity when the depth of compressions is over 5cm.
Blood Circulation Indicating Lights
The light indicates the flow of blood from the heart to the brain. The speed of the blood flow changes according to the depth and speed of the compressions. The lights will completely illuminate when the compressions are over than 100 per minute.
CPR Quality Indicating Light
The light indicates whether blood is reaching the brain. The light illuminates when the depth and speeds of compression are correct.