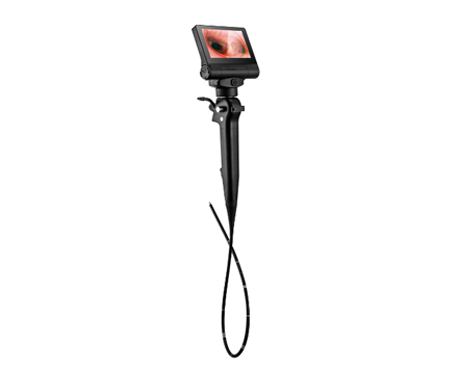 01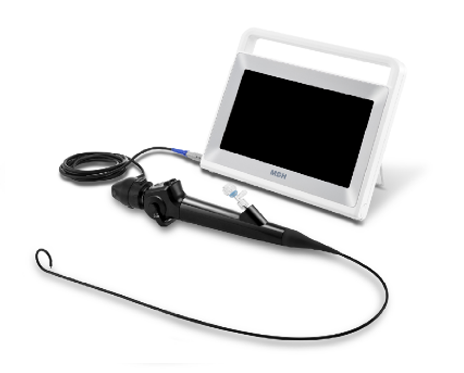 02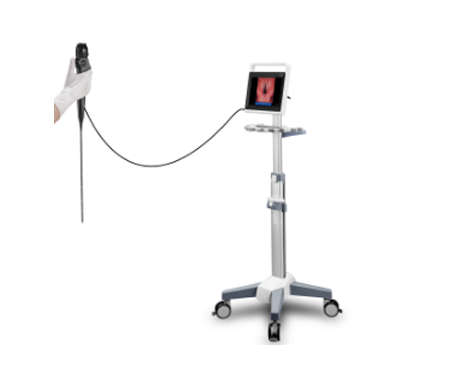 03
Details
Our Video Portable ENT Endoscope has been designed to be used with a control section, insertion tube and LCD Screen (including 4.3'' or 10.1'' two sizes for choosing), accessories and other ancillary equipment for diagnosis and treatment of diseases in ear, nose and throat.
White balance control.
5 Level of brightness control.
Recording of (images and videos in USB).
Connection with HDMI Monitor.
Portable designed for daily use.
With new features: chip-on-tip.
Totally no optical – fibres.
Extremely flexible & durable.
Long service life with low cost maintenance.
Anti-foggy (No need to pre-heat).
Image censor and two LED lights on the distal end.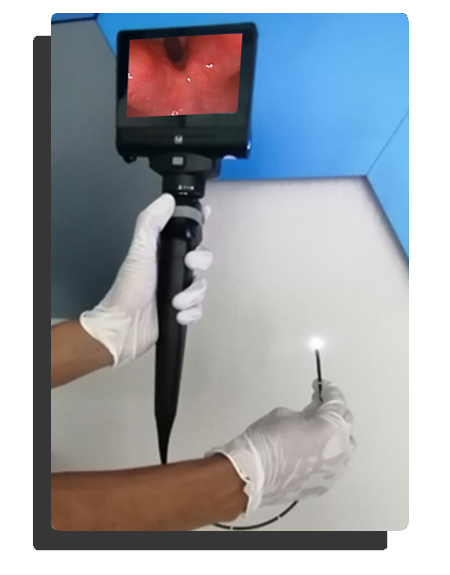 Purchase
Instalment ( 12 Months )
Rental ( Monthly )

1 Year Warranty
3 Weeks Delivery Upon PO

1 Year Warranty
Free loaner unit within 48 working hours, returned once completed

Complete Set Rental
Replacements within 48 working hours
* 1 Year Warranty start from Shipping Date from Manufacturer. Estimated 2 weeks for delivery.
* Warranty covers manufacturing defects only.
Experience and Professional Team
Ready Spare Parts

Fast Repair Time
Lowest Cost of Maintenance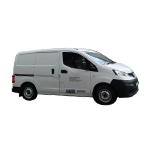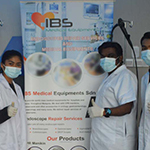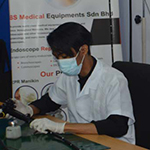 Endoscope
Brand : MDH
Model : E41
Working Lengh : 330 mm
Angulation : U180° / D130°
Recording : Yes
Resolution : 400*400
Outer Diameter : 2.8 & 3.8 mm
Instrument Channel : Without Channel
MOF : K22184098821841368
MDA : KP11442186317
GDPMD MASFMD : 101035
Monitor \ Image Processor

4.3" Monitor

10.1" Monitor

Storage : 8GB
Recording : Yes
Resolution : 800 x 400 (RGB)
Power : 3.7V lithium battery, rechargeable
Operating Time : 3 hours


Storage : 32GB
Recording : Yes
Resolution : 1280 x 800 (RGB)
Power : 100-240V 50/60Hz
Operating Time : >4 hours